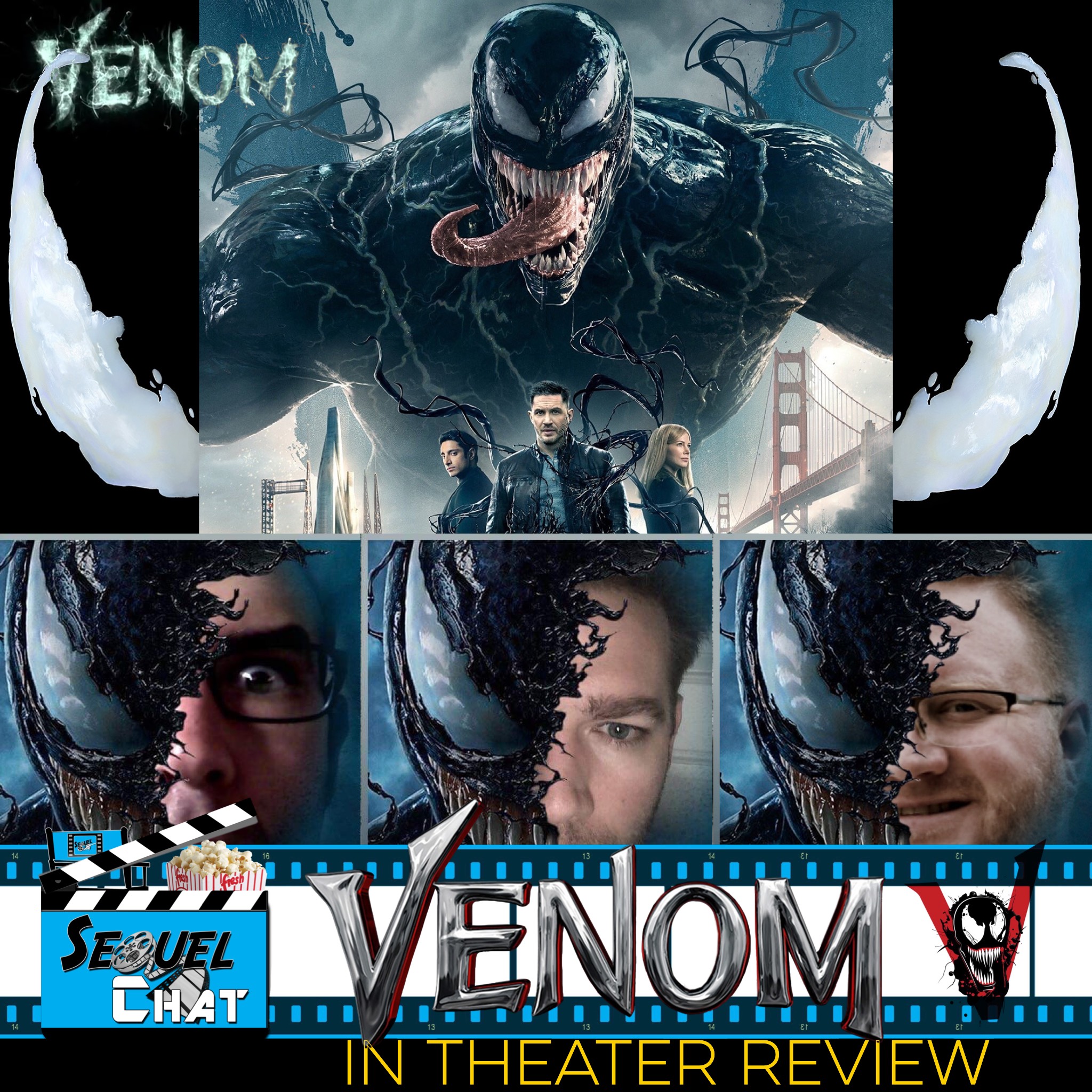 EP87 | SequelChat Review of VENOM
Venom hit theaters this October with Tom Hardy starring as Eddie Brock, a crusading reported who becomes bonded to an alien symbiote. Separated from Spider-Man continuity, Sony pictures sets Venom free to forge it's own path in the world of comic book movies, but is it a success? Join Adam, Colton and Jeramy as they dissect their experience in theaters with Venom watching the symbiotic duo enact their own brand of justice against an evil corporation.
The SequelChat crew talk Venom's comic book origins in the Marvel universe, how to properly pronounce Symbiote, debate the merits of the infamous restaurant scene and just how Sony should roll out their Spider-Centric cinematic universe. It's all here in this spirited podcast movie review of Venom.