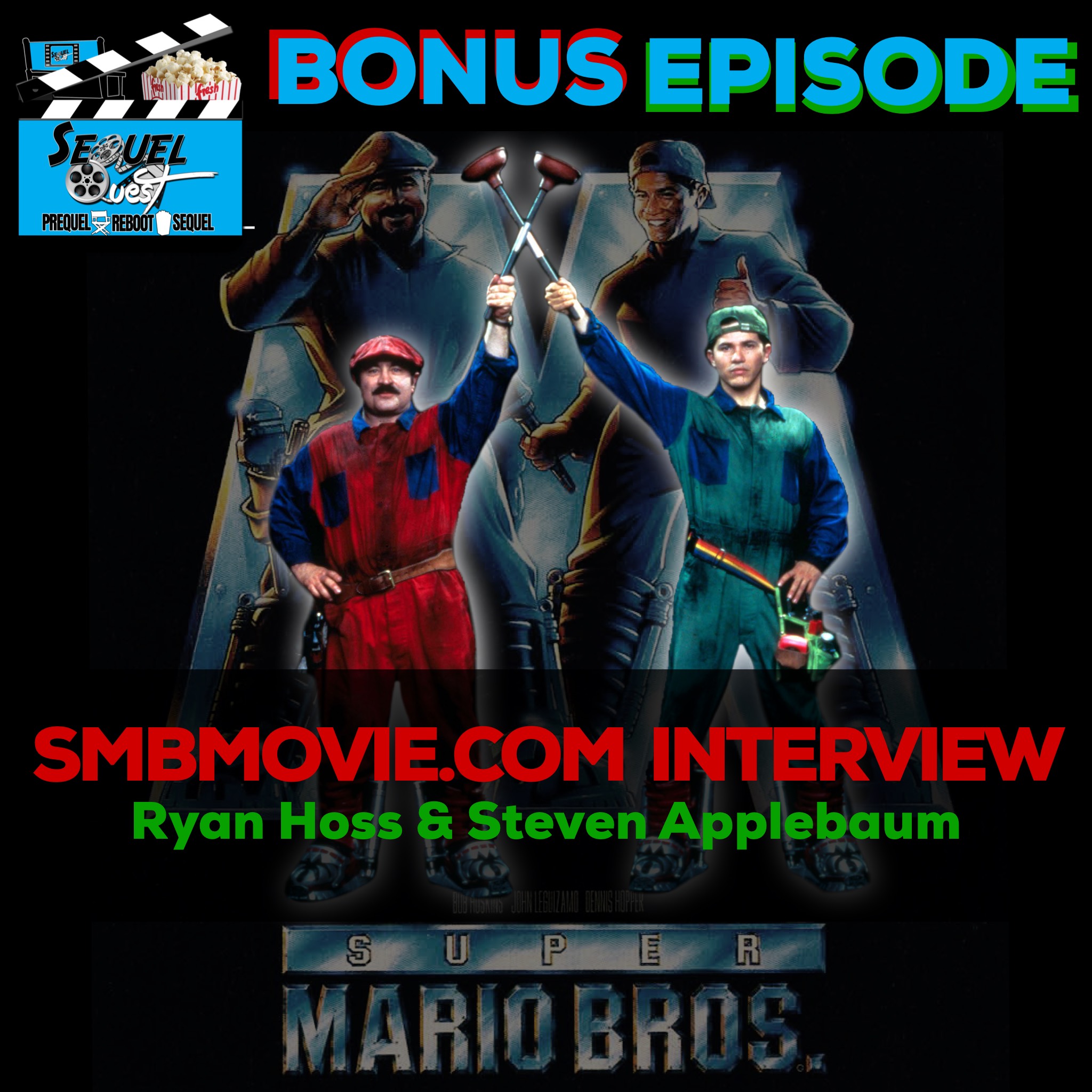 BONUS EP8 | Super Mario Brothers Movie Interview | SequelQuest
At the time of its release, the Super Mario Bros live action film starring Bob Hoskins and John Leguizamo did not have many fans, but over the last decade that has changed, thanks in large part to the website 
smbmovie.com
.
As the most comprehensive source on the internet for information regarding the 1993 Super Mario Bros live action film, this website run by Ryan Hoss and Steven Applebaum has managed to tell the real story behind the making of the film.
Since the SequelQuest crew recently spent some time pitching sequels, prequels and reboots to Super Mario Bros movie we decided to have Ryan and Steven on for a special bonus episode to help us dig even deeper into the fungus of their fandom.
Many amazing stories were shared from their interactions with the cast and crew, toys and merchandise and even their own work in creating a sequel comic book with one of the original screenwriters. So listen to the fun now and be sure to check our Super Mario Bros 2 episode.
Stream it from the link below or find the show on iTunes, Stitcher, Google Play, Podbean, SoundCloud and more.
NEW! Now on Spotify as well! https://spoti.fi/2IrmZOF
iTunes http://apple.co/2qJQwux
GooglePodcasts http://bit.ly/2qwIkl7
Soundcloud http://bit.ly/2p28pIL
TuneIn http://bit.ly/2pKRWWf
Stitcher http://bit.ly/2BJaBGm
Podbean http://bit.ly/2nqSQHz
Credits:
Intro Music
Music: Do The Relapse by Domo
Exit Music
Music: You Be The Grudge by Domo
Technical Producer: Jeramy Hubbard
Social Media Producer: Adam Pope & Jeramy Hubbard
Website: http://sequelquestpod.com
Twitter: @ SQPod
Instagram: @ SequelQuest
Facebook: Sequelquest
All rights to the individual Intellectual Properties discussed on SequelQuest are under the ownership of their respective current owners, no copyright infringement is intended.